The castle-inspired Chateau Marmont Hotel was built in 1929, towering over the Sunset Strip.  It drew public attention in 1982 when John Belushi  was found dead after he injected a heroin "speedball" and cocaine in his system.  The news probably was the first time that people heard about the hotel but it has already catered to many celebrities because of the privacy it provides.
Greta Garbo,  Spike Lee, Jefferson Airplane, Led Zepplin, Jessica Lange, William Holden, Dustin Hoffman, Sidney Poitier, Jean Harlow, Ringo Starr, Mick Jagger, Carole Lombard, Boris Karloff, Marilyn Monroe, Jim Morrison, John Lennon and Yoko Ono, Paul Newman, Clark Gable, Bob Dylan and Errol Flynn are just few of the celebrities who have availed of accommodation from the hotel.
Because of its romantic altitude, the hotel has been responsible for sprouting certain secret celebrity love affairs.  Natalie Wood and James Dean first met here when they rehearsed for their film (Rebel Without a Cause).
When Montgomery Clift had a car accident in 1956 which nearly took his life, Elizabeth Taylor leased the hotel's penthouse and took him there for recovery.  She manually removed two teeth, using her fingers, from Clift's air passage to avoid choking.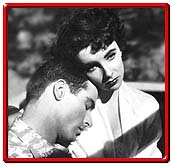 Jim Morrison had a minor accident here when he fell upon hanging to a drain pipe as he tried to swing into his room using the windows.  The scene took place while he was filming "The Doors" movie under the direction of Oliver Stone.
The hotel's age is not visible by the way it looks today.  Until now, the hotel is still flooded with celebrities like Courtney Love, Ellen DeGeneres, Matt
Dillon, Jude Law, Elijah Wood, Keanu Reeves,   and Leonardo DiCaprio.  Robert De Niro occupied the penthouse for a long period to have privacy.  Tommy Tune was seen here running after a magnitude 5.0 earthquake struck Bakersfield.  Sting was seen playing the piano at the lobby.  The hotel's most recent celebrity visitors include Jude Law, Tobey Maguire, Christina Ricci, Matt Dillon, Lindsay Lohan, Elijah Wood, Colin Farrell, and Britney Spears.
A bar (Marmont Bar) is situated closely to the hotel.  It has now become one of the attractions for celebrities like Ellen DeGeneres, Leonardo DiCaprio and Winona Ryder.
Location: Chateau Marmont lies above the northern side of Sunset Strip, towering over Crescent Heights and Bullwinkle the Moose's gigantic statue.